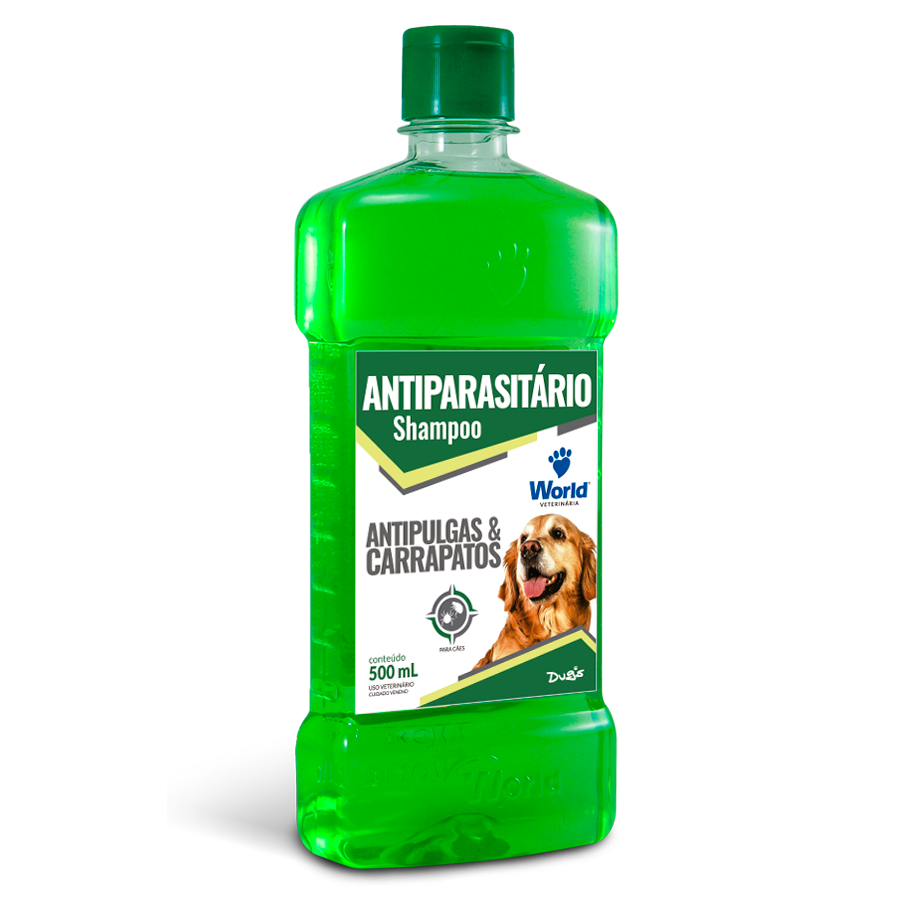 Antiparasitic Dug's Shampoo
ANTIPARASITIC DUG'S SHAMPOO is a well-established product, sales leader of the national market due to its immediate and long-lasting action of the active ingredient – Permethrin. Because its concentration of 1%, it guarantees the client the desired effect on combating and controlling flea and tick infestations on dogs, it is indicated by Veterinarians for its safety and the product's non-toxicity. The Fennel fragrance makes the product more interesting, providing a fresh feeling to the animal.
How to use
Product for external use. Wet the animal in abundance, apply Dug´s Antiparasitic Shampoo massaging the hair to obtain foam until it covers the whole body of the animal, taking care of the eyes, ears and mucous membranes. Letting it act for 5 to 10 minutes, in the shade, for better product effectiveness. Wash the animal properly, with warm and clean water, allowing it to dry naturally. If the infestation is abundant, repeat the bath weekly and spray the environment with a specific product. The dosage of the product is 20 ml for each kg of weight or according to the veterinarian's instructions.