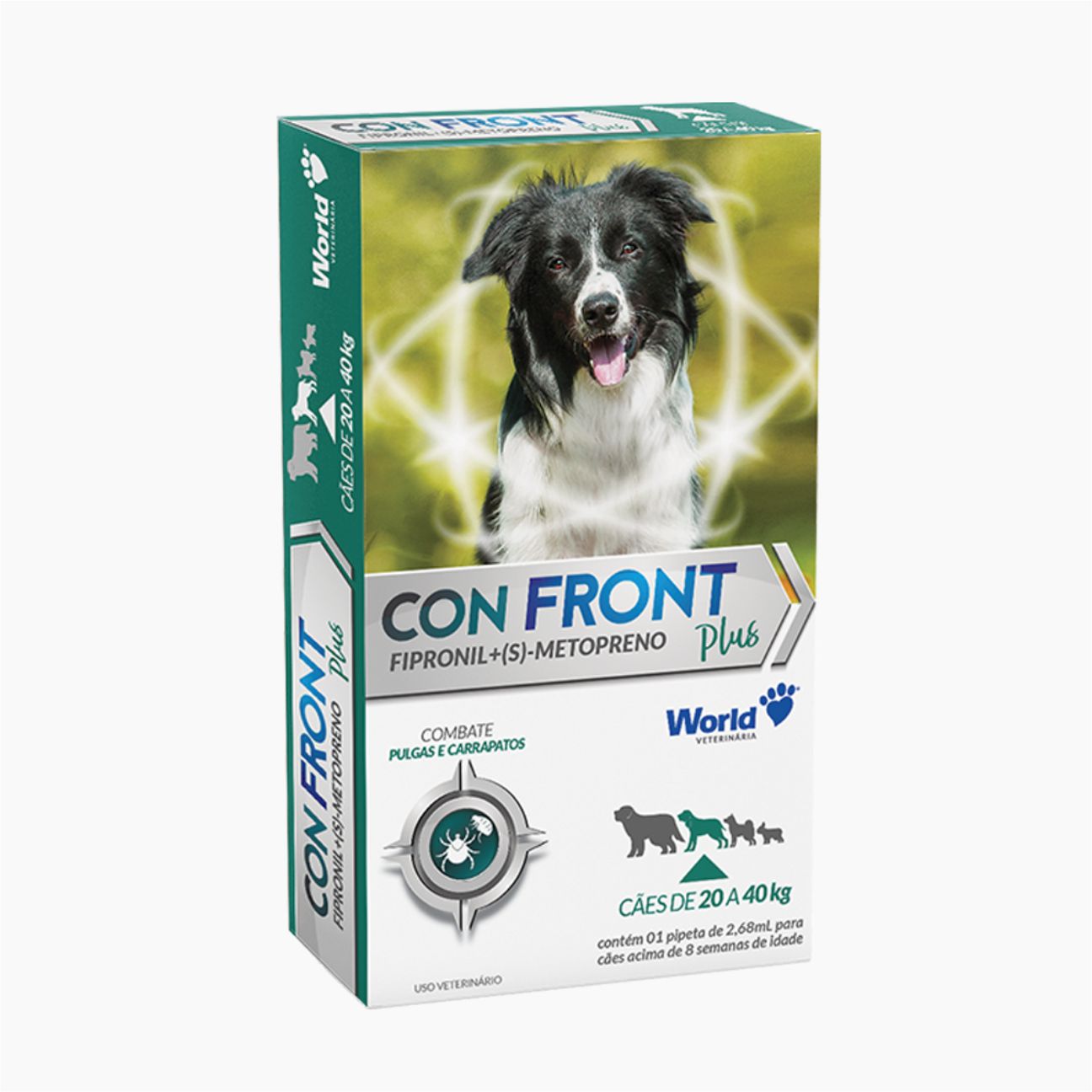 Confront Plus 2,68ml
Confront Plus 2.68ml is indicated for dogs weighing between 20 and 40Kg, to combat and control infestations by ectoparasites such as fleas and ticks. Based on Fipronil + (S) -Metoprene, inhibits all stages of ectoparasites: egg, pupa, larva and adult. Product applied in a single dose, with topical application. Monthly reapplication of the product is recommended for better effectiveness in controlling infestations.
The effectiveness of the product may last up to 3 months.